During this meeting, we talked about our favorite British artists for educational purposes for Elizabeth who moving to London!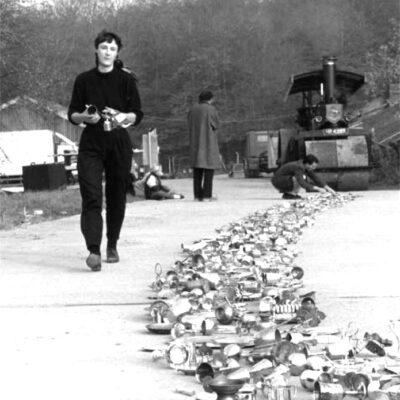 I talked about one of her favorite British artists Cornelia Parker (B. 1956, U.K.) and how she intends to change the meaning of everyday objects with her "Thirty Pieces of Silver" installation (1988-89).
When the work was exhibited in the Hayward Gallery's British Art Show of 1990, Parker commented on the work in the exhibition catalogue:
"Silver is commemorative, the objects are landmarks in people's lives. I wanted to change their meaning, their visibility, their worth, that is why I flattened them, consigning them all to the same fate. As a child I used to crush coins on a railway track – you couldn't spend the money afterwards but you kept the metal slivers for their own sake, as an imaginative currency and as physical proof of the destructive powers of the world. I find the pieces of silver have much more potential when their meaning as everyday objects has been eroded. 'Thirty Pieces of Silver' is about materiality and then about anti-matter. In the gallery the ruined objects are ghostly levitating just above the floor, waiting to be reassessed in the light of their transformation. The title, because of its biblical references, alludes to money, to betrayal, to death and resurrection: more simply it is a literal description of the piece."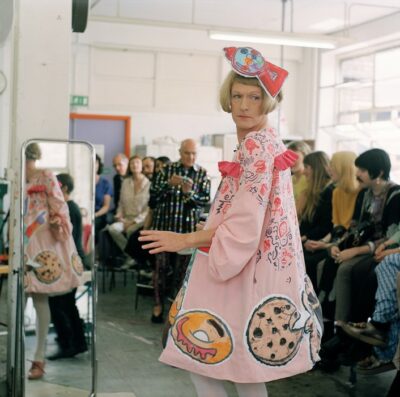 Carly presented Grayson Perry as her English artist and talked about his amazing ceramics and carpets.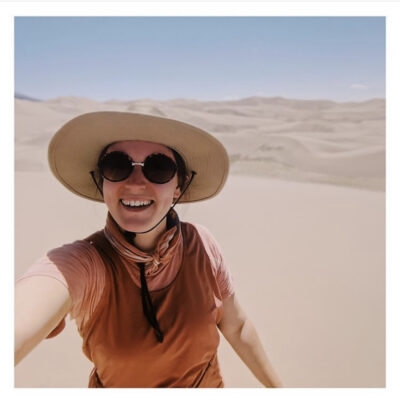 Since it was Elizabeth's last week, we talked about her new life and a few English movies that she promised to watch during her 5 days of quarantine in London: The Crown, All In The Best Possible Taste with Grayson Perry, The Guernsey Literary and Potato Peel Pie Society, Stone of Destiny… all about Britain.