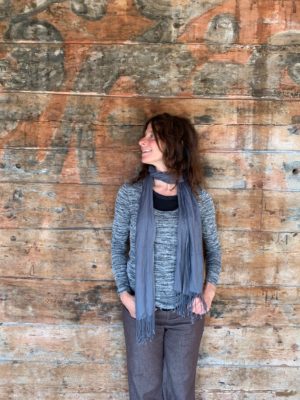 Belgin Yucelen creates sculptures, installations, movies and prints exploring memory, the past and today's ethics intending to enhance our imaginations and consciousness.
She is interested in tracing shifts over time in our personalities, cultural values, norms, and traditions by referring to history, anthropology, theology, philosophy, and architecture.
She also speaks out on behalf of children in war, women with no rights, refugees and talk about current social issues and climate change. Her art tells stories lost in a time between ancient and now and a place between Middle East and West.
She is also the co-founder of the Floating Tales Designs which is a greeting cards and paper company.
Her work can be seen at her website: belginyucelen.com