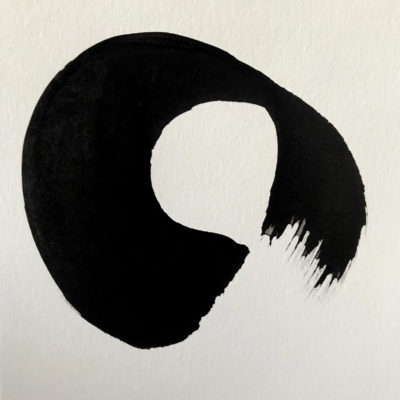 Scientists know that black holes exist because of the accumulation of x-rays measured in the areas adjacent, residual artifacts of the unspeakable density contained within. But, as Gertrude Stein says, there is no there there – no-thing we can grasp directly.
As an artist also trained as an architect, Sam Sokyo Randall proposes a similar study of our human existence. Her multi-media installations, events, and artworks engage us with the experiences and artifacts of ordinary, everyday life – walking, driving, watching television, going to the market, singing, reading, breathing. Slowed down, filtered, dissected, amplified, we are able to see, really see – as if for the first time – the tender intimacy of life through our material relationships: between people and place, here and there, now and then, me and you.
A long-time Zen meditation practitioner, she offers up for consideration the reality that there are no fixed relationships – only the moment-by-moment experience of relating. This is seen most directly in her current practice of Japanese Enso and Sumi-e gesture painting: the meeting of body, breath, and mind revealed through brush, ink, and paper in the very moment of creating.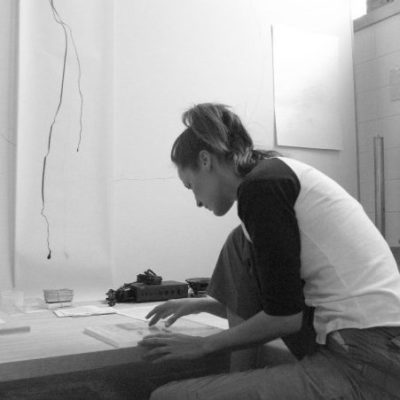 View more of her art and design work at mindfulgoods.studio (coming soon).
Sam is a graduate of Cranbrook Academy of Art (MFA, 2004) and Pilchuck Glass School, and former faculty with the School of Architecture of the University of Texas at Austin. She is the co-founder, with David Levitt, of the Arbor Institute, a creative non-profit in Boulder, Colorado that combines art, contemplative practice and ecological experience. They were selected for a Nature, Environment, Science and Technology (NEST) Studio for the Arts Community Grant and as Climate Artists in Residence with the Boulder Public Library in 2020.