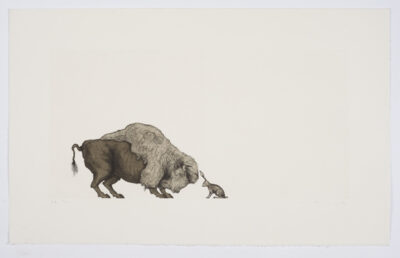 Mel Chin's Self Portrait (Bison and Hare), taken from his website.
In December, 2020 we will be posting images of our exhibition here so please make sure to revisit us.
"L'objet de moi" will be an exhibition about an object that is sacred, meaningful, beautiful or something that tells a story for us as the "Yellow House" artists!